Swizzy man! Swizz Beats, aka KASSEEM DEAN?, is my favorite rapper. He's also my favorite producer. He's also my favorite rapper/producer. He's also one of the best dressed rappers. He's held that coveted best rapper position since dropping "That Oprah," my 26th favorite song of 2008, back towards the end of this past summer - MICHAEL JORDAN, TIGER WOODS, I'M TRYNA GET THAT OPRAH... Though even last year dude was flying high on my radar with that "Money in the Bank" joint. Not to be confused with Lil Scrappy, I'm talking about the joint with a high pitched woman's voice going "SHE AINT GOT NO MONEY IN THE BANK!" On that same joint, I loved when dude spit: "She sitting at the bar and she's lookin' so sad, something 'bout, uh-uh I wanna ride in your jag, uh uh uh, I wanna ride to your house, I said 'easy chick, I fly to my house.'"An avid collector of art, Swizzy's ranted on how "that Benz is gonna lose the value. That Basquiat or Andy Warhol is gonna appreciate. You lose $30,000 when you driving out the parking lot. With art, you appreciating $30,000-plus just by hanging it up on your wall." That said, in addition to the Basquiats, Warhols, and Harings dude owns he whips a Lambo Murciealago, Maybach, and Benz SLR McLaren. Peep the art swag on MTV:




The personal highlight of That Oprah, for me, was when Swizzy spits "My new Basquiat, Hov know what that cost!" It conjures up images of Hov and Swizzy drinking champagne and discussing 80's NY neo-expressionism.
Swizz Beatz - Hov, I'm only telling you since I bid anonymously but I just copped "Irony of the Negro Policeman" from Sothebys.
Jay-Z - That's my favorite Basquiat. I feel that it's brilliance lies in the way it depicts one of the ways in which authority co-opts those who symbolize the objects of its abuse.
Swizz Beatz- Yeah. Don't tell anyone but it ran me a cool--
Jay-Z - Dude, I know what that cost.
I love the prominence Basquiat's come into in recent rap lines. Here's a guy who used to tag around NY, appeared as a DJ in the video for Blondie's "Rapture," apparently as a replacement for Grandmaster Flash, and played in a noise band (Gray) with Vincent Gallo, previously appreciated by an art world void of a lot of minority buyers now getting his posthumous shine on with millionaires of color. I guess that's what I was digging when I changed my Facebook quotes to Jay, Swizz, and Freeway spitting about dude. Freeway's "Paintings on the wall, Basquiat is her favorite, black Maybach, way triller than a spaceship." Indeed! or Jay's "I got Warhols on my hall's walls, I got Basquiats in the lobby of my spot."
Sidebar: Peep this interview with a strung out Basquiat and some squeezer art history professor who's heck of out of touch. If you ever have the opportunity to watch the whole thing, definitely do. This thing's like my favorite interview ever. Basquiat's high as fuck on dope and this art professor keeps on referring to his work as "primitive" and "infantile" on some Art-History-professors-always-call-minority-art-"primitive"-and-"infantile"-tip. Eventually Basquiat just starts stuffing his face with food and mumbling incoherently about his work...
Back to Swizzy though...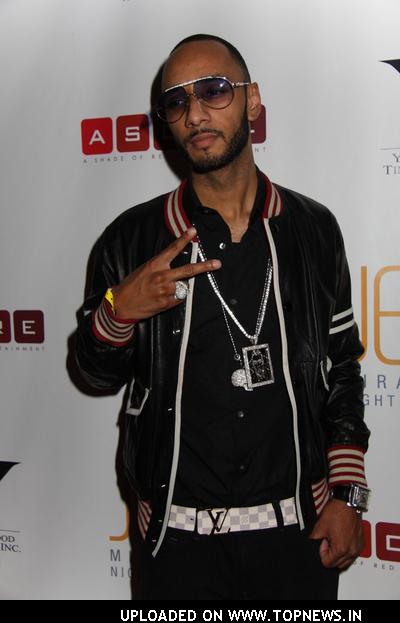 A couple of weeks back Jada and Lil Wayne, who along with Jackie Chain, Swizzy and Jay were probably my favorite rappers of 2008, dropped a jawn together. I joked about how my dream collabo in 2009 would be Lil Wayne, Jada, and Swizzy. Looks like I'm one step closer as
Steve
just posted a new Swizzy and Weezy collabo that's hitting the interwebzies hard. This is great. O
THIS IS GREAT.