From Wikipedia:
Allen Wilford Brimley (born September 27, 1934), better known as Wilford Brimley, is an American actor. Active since 1968, he has appeared in such films as The China Syndrome and Cocoon. Brimley is also known for appearing in television commercials, including ads for Quaker Oats and (starting in 2001) for Liberty Medical, a medical company which provides supplies for diabetes.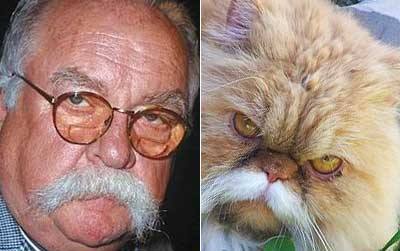 DIABEEETUS! This dude and dead Lou Rawls (Colonial Penn Life Insurance) are absolute legends in the latenight commercial game.

Before his career in acting, Brimley worked as a ranch hand, wrangler, blacksmith, and a bodyguard for Howard Hughes. He then began shoeing horses for film and television. He began acting in the 1960s as a riding extra in Westerns and as a stunt man at the urging of his friend.




DOPE, DOPE, DOPE, DOPE, DOPE, AND DOP
E.
Well I've never seen Cocoon or any of his other shit, nor do I really want to, but dude is alright. Now, peep this Beetis Dance Remix.


ALSO: JUST GOT SOME SPAM '

BEST OIL FOR PORK MOTOR

' THAT IS DOPE!!