i just got a two dollar bill as change from a gas station (only in new orleans?) and i noticed something: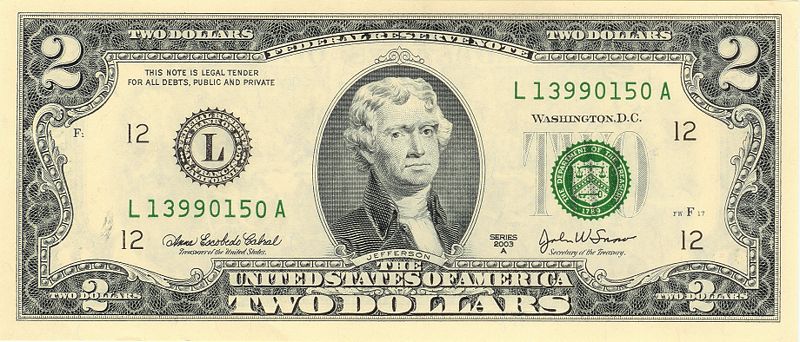 TOMMY JEFF HAS TOTAL CRAZY EYEZ!
What the fraggle rock, right? What's even weirder is that apparently
no one else on the internet has ever brought this up
. Here are some similar pics of him with his whiffle ball of a left eye, but clearly these artists had a little more discretion about the dude's ocular misfortunes:
that's it. go back about your normal business.